Lionel Messi finally gets his hands on an international trophy after the win against rival Brazil by 1-0. Angel Di Maria scored the only goal for Argentina.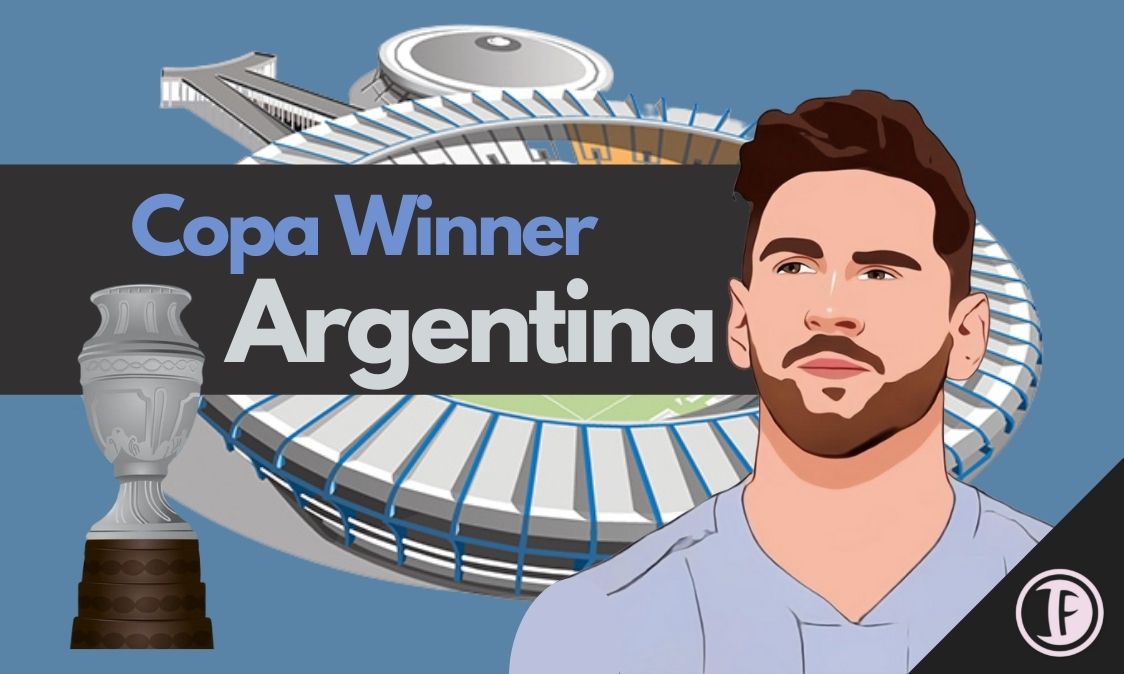 Defending champions Brazil was in top gear during the game but couldn't get the ball into the net. In the 21st minute of the game, Di Maria latches on to a ball over the top from De Paul and capitalizes on a mistake from Lodi before lobbing Ederson to find the back of the net.  He becomes the first Argentinian to score in Copa America final after César Delgado in 2004.
Brazil was in full aggression to get the equalizer goal. In the 53rd minute, Richarlison fires the ball into the net from close range but the flag goes up for offside. Brazil keeps the pressure on and fought till the last minute. Neymar played brilliant but is not sufficient for them. Messi in the 89th minute gets a brilliant chance to sure the win but slips while dribbling past Ederson.
Both teams were unbeaten in the tournament. Argentina is now 20 games unbeaten after the win. The last time they lost was in the 2019 Copa America Semifinal against Brazil.
Leo Messi ruled in this Copa America. He won the best player and top scorer award of the tournament. He is also the top assist provider in the tournament. Messi has 4 goals and 5 assist to his name in this tournament. No doubt, Messi deserves his first International trophy with his country. Now, he will be going for the big one in 2022.