Italy were crowned champions of Europe for the 2nd time after beating England in a dramatic penalty shootout.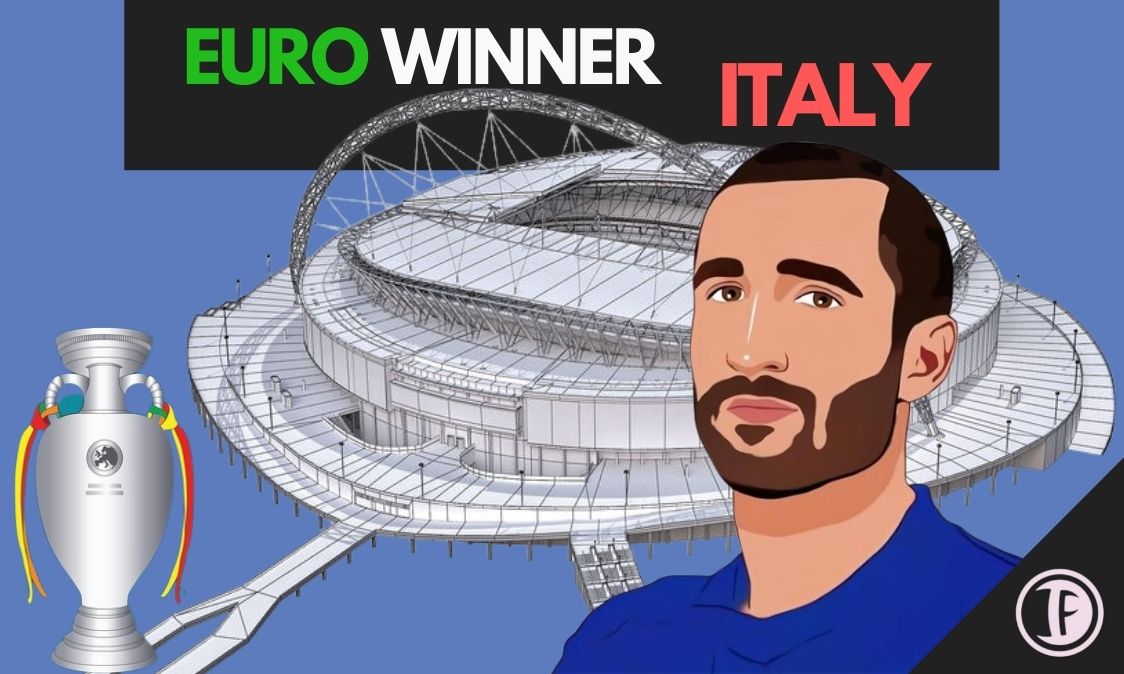 In the battle between the Three Lions and the Blues, Blues came upfront to seal the victory after a long drought of trophies for 53 years. The last time they won was in 1968.
While England have never won the Euro cup in history and it is the first time they have reached the finals.
England's early lead
England made a lead in the 2nd minute of the game with Luke Shaw's absolute superb goal in the far post. It was corner for Italy. But England made a quick counter with Trippier passing to the left flank. And the left back Shaw made no mistake in passing it through Donnarumma.
Italy more dominant
Besides the goal, Italy dominated most of the game. There were a few chances for both sides, but Italy looked comfortable after an early goal in their net.
In the early second half, Insigne made a freekick to the top right corner. It was close but not enough to draw.
The big moment for Italy came in the 66th minute. Leonardo Bonucci made a close shot to the post, which gave them the level as deserved after dominating so much time.
Until the 90th minute, the game ended with 1-1 and went to extra time. In the 112th minute, England came close with Kane's ball from the left . John Stones went for a header  but Donnarumma punched away easily. England did made a good comeback in the extra time but it was not enough t seal the victory.
NOT ENOUGH TIME !!.
Penalty decides the winner. ONCE AGAIN
Berardi, Bonuci, and Bernadeschi scored for Italy while Kane and Maguire scored the spot kick for England. Donnaruma stood for the team as heroes as he saved the penalty from Sancho and Saka and Rashford hit the post.
The saves from Donnaruma gave them a victory as they deserved. They were the better side in the game as well as the whole tournament, they were impressive.
Donnarumma is given the best player in the tournament. He left AC Milan as a free agent just a few days ago and he is set to join PSG with Ramos.
The history is written for Italy. 
It's the second Euro cup for Italy while England goes home empty handed. The trophy went to Rome, not home.
Italy are the champions of Europe while Argentina is the champions of America.
Fun fact time.