Football stars getting cheesy messages from girls, especially models are not uncommon. However, getting a message from Mia Khalifa, the most popular actress in adult business is rare and unusual. It happened to the former Liverpool goalkeeper, Loris Karius.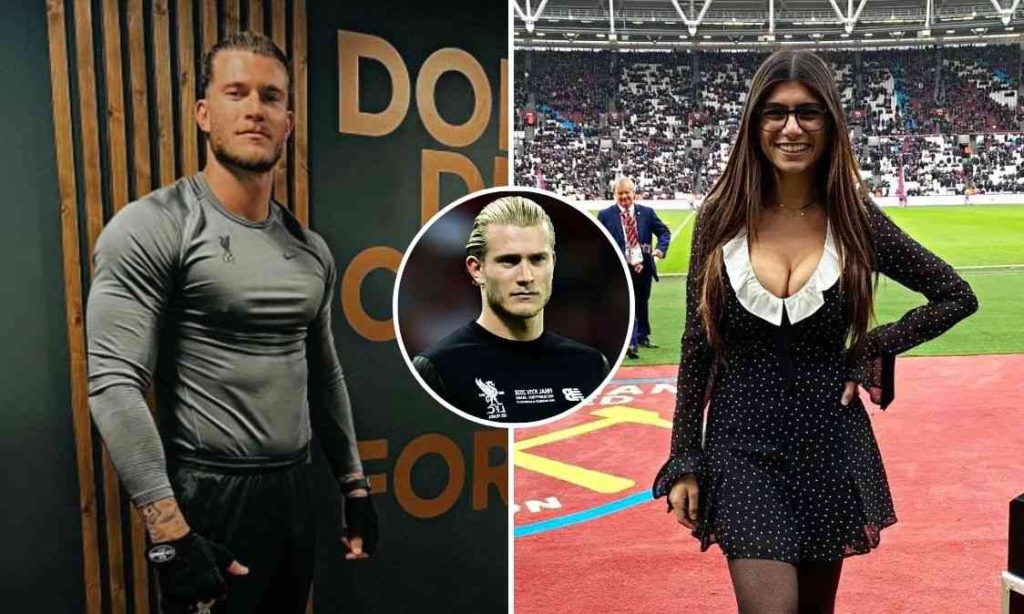 Did Mia send a message to Karius?
The 2018 UEFA Champions League final between Liverpool and Real Madrid is mostly remembered for Karius' Horrible mistake that led the English club to lose the whole tournament. But Loris Karius has different spicy things going on just prior to the match.
Real Madrid and Liverpool were set to meet for the UEFA Champions League Final in Kyiv on 26th May 2018. The hype was on top as Liverpool was finally reaching the final after some years.
In preparation, Loris posted a photo where he seemed prepared for the final. In the caption, he wrote,
"Eyes on the prize"
Mia Khalifa's Comment on Karius Post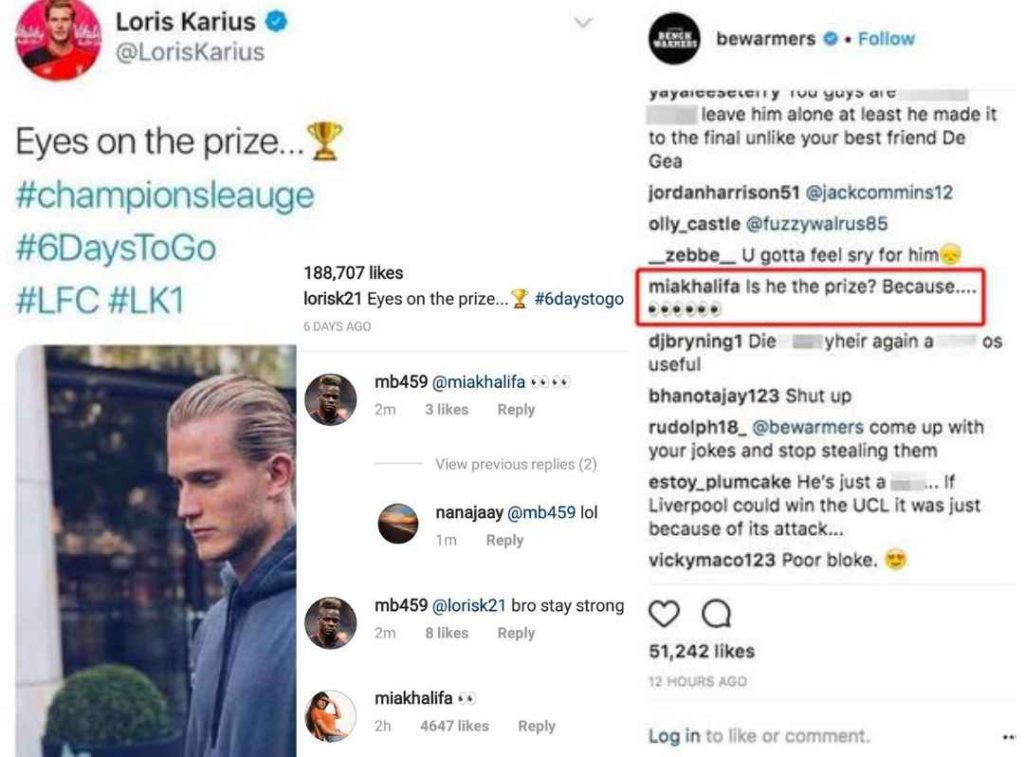 Comments started flooding his Insta posts from his followers as well as other stars. However, one of the most recognizable faces in the comment section was Mia Khalifa herself. She commented a very cheesy text as her intention of flirting with the goalkeeper was crystal clear.
Mia Khalifa replied,
"Is he the prize? Because… (Couple of flirty eyes emoji)"
And Mario Balotelli, former Man City star was shocked by Mia's comment on Karius' page. And he could not stop himself from replying to them as he commented with a couple of shocking eyes emoji.
Read more exciting news at Football Devils.