PSG's star Kylian Mbappe has refused to take a photo for his national team which was done for the Nations League. With his decision, he has been criticized by several media.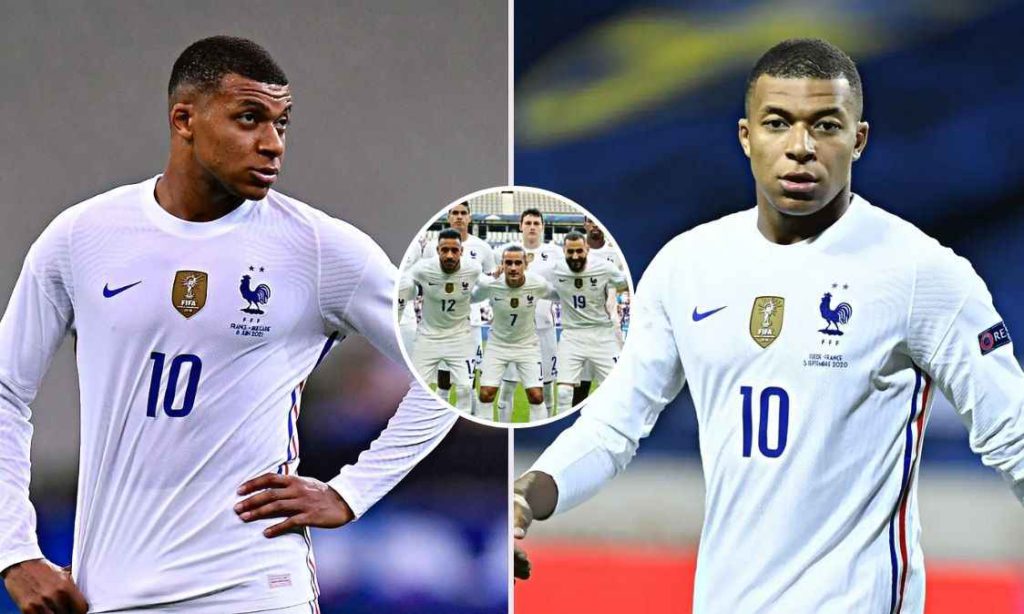 What actually happened between Mbappe and the French national team?
The French National team is having a fixture against Austria and Denmark in the ongoing Nations League. For that, a photo shoot was organized on Tuesday that included all the players and featured several sponsors – Nike, Volkswagen, KFC, and Accor Hotels.
As per the sources, the national team is supposed to wear the jersey as their federations have.
Statement from Mbappe and his Representatives
However, French forward Kylian Mbappe has straightly refused to be a part of the squad and the reason for that is IMAGE RIGHTS. Mbappe thinks that the image rights standard for the French player is not fair.
According to Mbappe and his official lawyer, Delphine Verheyden,
"It is not realistic for a player to have a commitment to the national team from the time he debuts until five years after finishing his career.
He continued by saying that such a contract will have the possibility of distorting players' image and Kylian is very serious about his sponsors.
"There is a risk that his image will be distorted. Despite the proposals that he has received, which are many, Kylian has always tried to be very careful in choosing his sponsors. He wants to transmit the correct messages to the youngest."
French Football Response to Mbappe's decision
After Mbappe's rejection to take a photo with the French squad for the Nations League, the official stated
"Mbappe decided not to take part in the planned photo session after the refusal of the Federation to modify the convention of image rights of players".
He continued saying,
"He and his representatives deeply regret that no agreement could, as requested, be found before the World Cup."
French Football also issued a statement saying they will review the contract regarding the image rights of players.
Read more exciting news at Football Devils.