Morocco has stunned Kevin De Bruyne and Hazard's Belgium in one of the biggest shocking matches of the World Cup.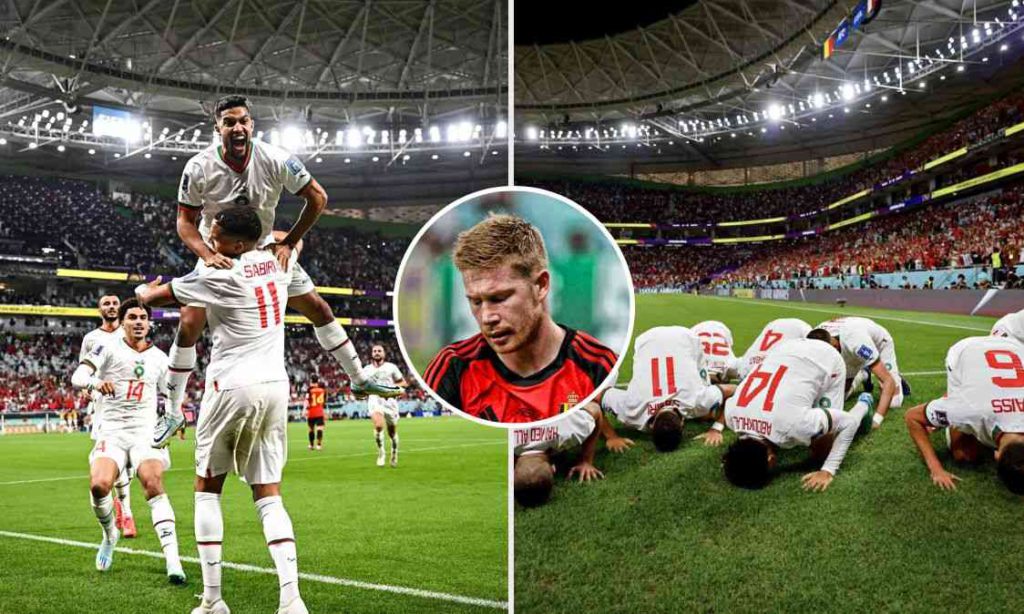 FIFA ranked 2 Belgium came Qatar as the top favourite along with Brazil, Argentina and France. Belgium – a team of full superstars kept the promise in the first match against Canada beating them 1-0.
However, their second match against Morocco turned into a disaster as they were beaten by them 2-0 which has put their credibility for the World Cup trophy into question.
Morocco's Hakim Ziyech's offside goal in the first half already boosted the Atlas Lions. And Abdelhamid Sabiri's goal in the 73rd minute put Morocco in the lead while Aboukhlal power shot in the additional team breaks the hope of Belgium to advance into the Knockout stage, untouched.
With the score, Morocco climbed to the first position of Group F with 4 points while Belgium dropped into the second position with 3 points. Other teams Croatia and Canada have 1 and 0 points respectively with a game still left to play.
If any of the teams win between Modric's Croatia and Alphonso Davies' Canada, it will surely challenge Belgium's possibility of getting promoted to the Round of 16.
Read more exciting news at Football Devils.