Former Juventus star Paulo Dybala scored an incredible goal with his left foot against Inter Milan and later did the savage celebration probably asking for RESPECT in his name.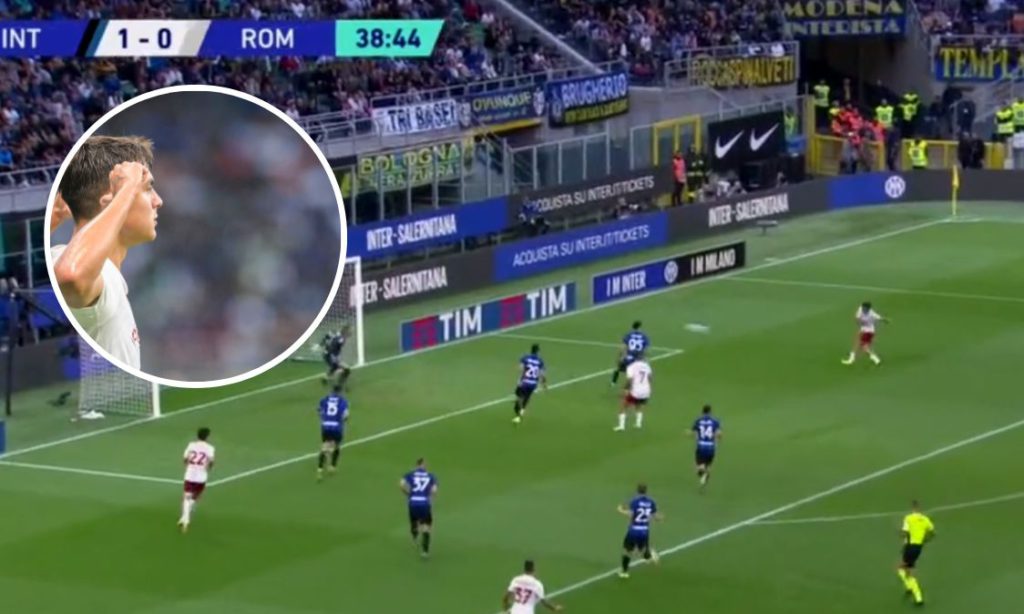 Paulo Dybala Celebration after Incredible Goal
Roma had their season's first match against the league giants Inter Milan under Jose Mourinho. Paulo Dybala who recently signed for the team scored an opener as he gave the team a lead.
The goal was incredible as he struck through the hands of the keeper who tried to stop Dybala's shot. But Dybala's volley goal was too powerful as it touched the net.
After the goal, the Argentine midfielder did a unique celebration aside from his iconic celebration of masking the face. He put his hands pointed at his name on the back of the jersey.
Probably he was asking for respect in his name from the Inter who previously rejected him. Sources revealed that Inter had the chance to sign the former Juve midfielder. However, they did not find Dybala right for the team as he was rejected.
Read more exciting news at Football Devils.