Real Madrid beat Barcelona by 2-1 in the epic Classico match in the post-Ronaldo-Messi era. It is the first time Real has won in 4 consecutive matches since 1965.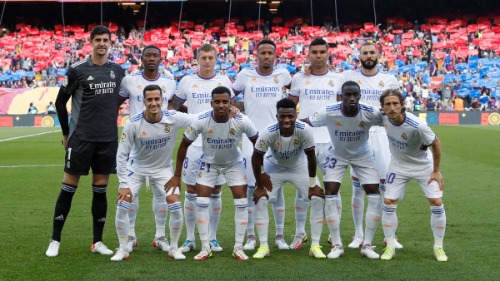 On Sunday night, Barcelona is defeated by their arch-rivals in their home, Camp Nou. Sergio Aguero score the only goal for Barcelona in the dying minute. But it was too late for the Blaugrana to make a comeback.
Aguero and Alaba scored for the first time in El Classico
Real Madrid's new signing David Alaba scored his first goal for Real Madrid in the 32nd minute. They made a perfect counterattack from the back to get the first goal of the game. Madrid's defender Alaba was the one who dispossessed Depay and lead the attack before striking the ball to the top-right corner.
In the 93rd minute, Lucas Vazquez made it 2-0 for the visitors. He made the goal from the rebound which was hit by Asensio from the left side.
Read also: Real Madrid offers an improved €170M bid for Kylian Mbappe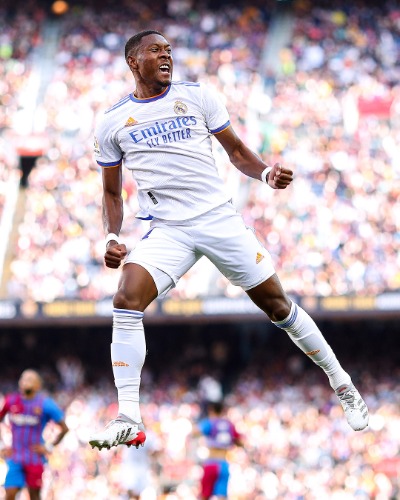 Aguero who came as a substitute for Ansu Fati in the 74th minute scored his first-ever goal for the host. He scored from the middle which was crossed from the right side by Dest.
Read also: Zinedine Zidane – The Guardian Angel of Real Madrid
At last, Los Blancos came out on top of the game beating the Catalan at their own home. It is the first-ever victory of Carlo Ancelotti for Real Madrid after replacing Zinedine Zidane and a new record as Real Madrid beat Barcelona for 4 consecutive matches.
Read more at FootballDevils.