Following the poor season of Neymar at Paris Saint Germain, there has been a rumor that PSG wants to sell him if suitable offers come on the table. Ney has been linked to various clubs including Man City, Liverpool, and Chelsea. Amidst all the rumors, Casemiro, Neymar's teammate from Brazil revealed that Real can be the next destination.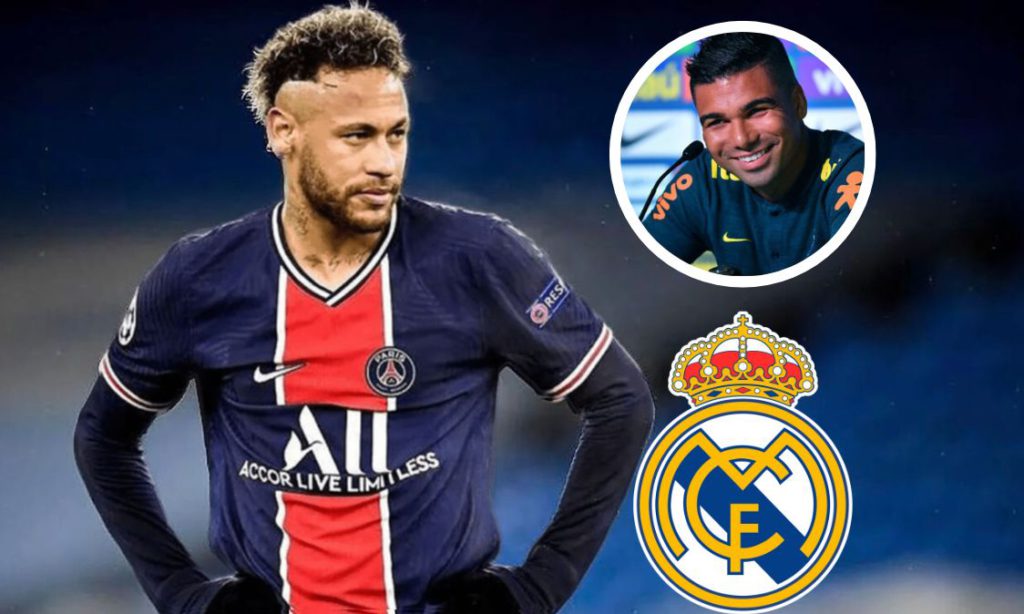 Does Madrid want Neymar? What did Casemiro say?
Neymar's future at Paris Saint Germain remains shaky as they are not satisfied with the players' performance in recent years. Despite paying a huge amount, the Brazillian winger has been inconsistent for years and has not been able to bring the glorious trophy, UEFA Champions League to Paris.
A few weeks ago, various reports claimed that PSG is willing to offload their winger. They believe that Mbappe, who recently signed a heavy contract with the club is more important and Neymar has been declining in present. Despite the rumors, no other club seems interested in the highly-priced forward.
But his Brazillian teammate thinks Neymar is still a World Class player and could play for any top team in the world. Even if the Parisians do not want him at the club, he has plenty of options. And the Spanish giants Real Madrid is one of them who could do business with Neymar. Casemiro told,
"Neymar can play for any team in the world." He added, If PSG doesn't want him, Real Madrid wants him. Okay?
Will Neymar join Real Madrid?
Despite the rumors, this is not certain of any team that could land the former Barcelona forward. As Casemiro said, Neymar is one of the most talented players in the world and can be vital in games. Undoubtedly, many top teams would have him.
But, Neymar has clearly mentioned where he wants to stay at. Recently, he told that he was happy at the club and would love to be a part of the team along with Messi and Mbappe. He told,
"I want to stay at Paris Saint Germain. No one from the club told me anything about the plans for my future, as things stand"
A few days ago, Man City's coach Pep Guardiola also talked about Neymar Jr.'s link to the club. He told that there were no talks between the club and the player, and the information was totally incorrect.
Read more exciting news at Football Devils.