Who is the richest footballer in the world in 2022?
Before directly jumping into players, let's understand that the European football market was estimated to be €28.4 billion in 2019 as per reports. A lot of money is involved in these sports, and obviously, many footballers earn millions every year.
Fact: As per Forbes, in the top 6 list of the World's highest-paid athletes, there are 3 football (soccer) players – Ronaldo, Messi, and Neymar.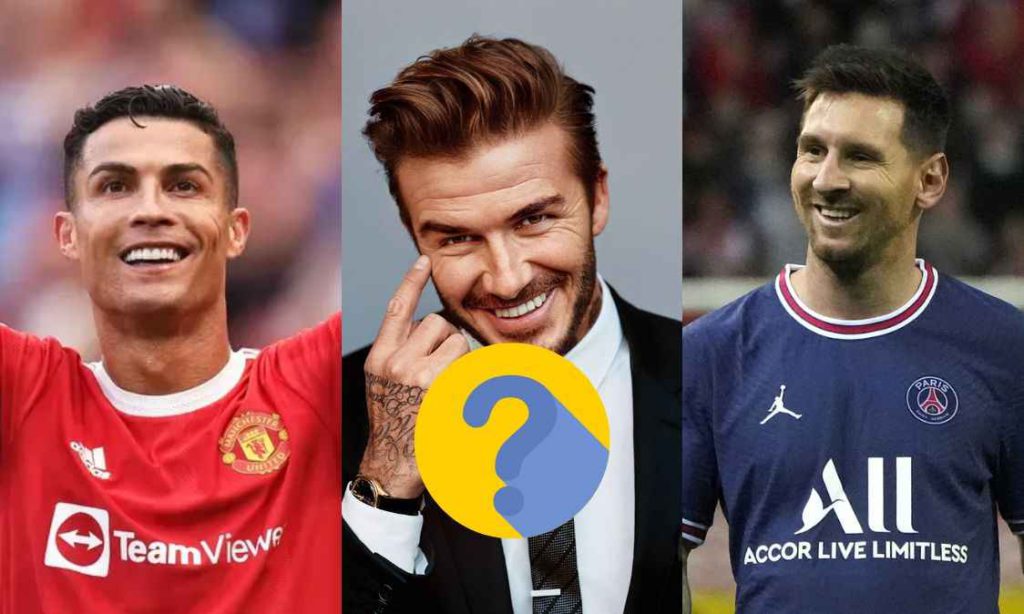 Top 10 Richest Footballers in the World
Now, you may have wondered how rich is your favorite player and if he comes on the top list of the wealthiest football player in the world. Considering your queries, we have come out with a list of the richest players along with their net worth and sources of earnings.
10. Andres Iniesta – $120 million
Andres Iniesta, mostly known by his last name, is a Spanish footballer who spent most of his playing career with FC Barcelona. Dubbed as one of the greatest midfielders of all time, Andres, has won every possible title with the club, country, and individually, including World Cup in 2010.
Net Worth:-
As of 2022, the Spanish midfielder has an estimated net worth of $120 million. The major contributor to his wealth is his salary with his current Japanese club, Vissel Kobe and other partnership deals.
Salary and Earnings:
As per ESPN, the 2012 Euro-winning player, signed a 3-year deal with Vissel Kobe. As per the deal, he would earn $30 million per year and around $600,000 per week. Iniesta earned $35 million in 2021, being the 7th highest-paid soccer star that year.
Sponsors and Endorsements:
Being a top-notch footballer, obviously, Iniesta is sponsored by various brands including Sony, Konami, and Nissan. He has also endorsement deals with Asics, Genelife, Estrella Damm, DAZN, and Dormity.
Cars and Houses
Iniesta owns a luxurious house in Fuentealbilla, Spain which has a swimming pool and 5 bedrooms. He paid $4.6 million for that house which he built-in 2005. Besides, he has several cars collection too. Some of his sumptuous automobiles are, Bugatti Veyron($4.7million), Audi A7($79,000), and Nissan Pulsar($22,000).
9. Gareth Bale – $130 million
Gareth Bale is a Welsh footballer who is currently playing for the Spanish club Real Madrid since 2013. That year, he transferred from Tottenham to Real for a fee of 85 million pounds breaking making him the most expensive player. Like Iniesta, Bale has also had a very successful club career winning 4 Champions League and 2 Laliga.
Net Worth:-
The estimated net worth of the Welsh winger is estimated to be $130 million approximately. Some of his major sources of earnings are from his profession of playing football as well as other sponsorships deals.
Salary and Earnings:
As of 2022, Gareth Bale has an annual salary of more than £33 million and a weekly £600,000. It includes a regular salary as well as bonuses.
Sponsors and Endorsements:
According to Forbes, Real Madrid's winger Bale makes more than $5 million from endorsement deals. He has major partnership deals with famous brands like Adidas, Nissan Motor, and Konami. Besides, he also earns $185,000 (£137k) per sponsored post from Instagram.
Cars and Houses
Being one of the top-earning footballers, Gareth Bale currently owns a house in LA Finca Spain. His house is worth $6.5 million consisting of 4 bedrooms, a gym, and an indoor pool too. Not only the house, but he is also very fond of luxurious cars. Currently, he owns Mercedes SLS AMG(£165,000), Bentley Continental GT(£152,000), Ferrari GTC4Lusso(£230,000), and Lamborghini Huracan(£156,000).
8. Alexandre Pato – $145 million
A new name on the list, huh!!!
Alexandre Rodrigues da Silva aka Alexandre Pato is a Brazillian footballer who has played with clubs like AC Milan, Villareal, Chelsea, and Sao Paulo. Currently, he is playing for the MLS club Orlando City. He was highly recognized as one of the young talents and even joined Italian giants AC Milan in 2007 at just 18 years old. He even lived with the expectation as he scored 51 goals in 117 appearances for Milan. But, since then, his career just went down.
Net Worth:-
But rather than his fluctuating career, Pato is known for becoming one of the World's top 20 richest footballers. His net worth in 2022 is approximately $145 million which includes all of his assets, cars, houses, monetary values, and others. He is wealthier than stars like Ronaldinho, Hazard, Ozil, and Jose Mourinho.
Salary and Earnings:
The Brazillian forward Pato earns a minimum of $200,000 salary with his current club. And he receives additional payments as bonuses based on his performances. Sources even claimed that Alexandre rejected the proposal of a €40 million annual salary from the Chinese second division club.
Sponsors and Endorsements:
Like most footballers, Alexandre has also been able to sign lucrative deals with famous brands like Nike and Cover Girl Cosmetics. His deal with CCG is estimated to be worth more than $20 million. Moreover, Pato also has a series of businesses and investments. He owns a restaurant named Fat Pato Burger in Brazil and well as a football team named Pato Branco Angels.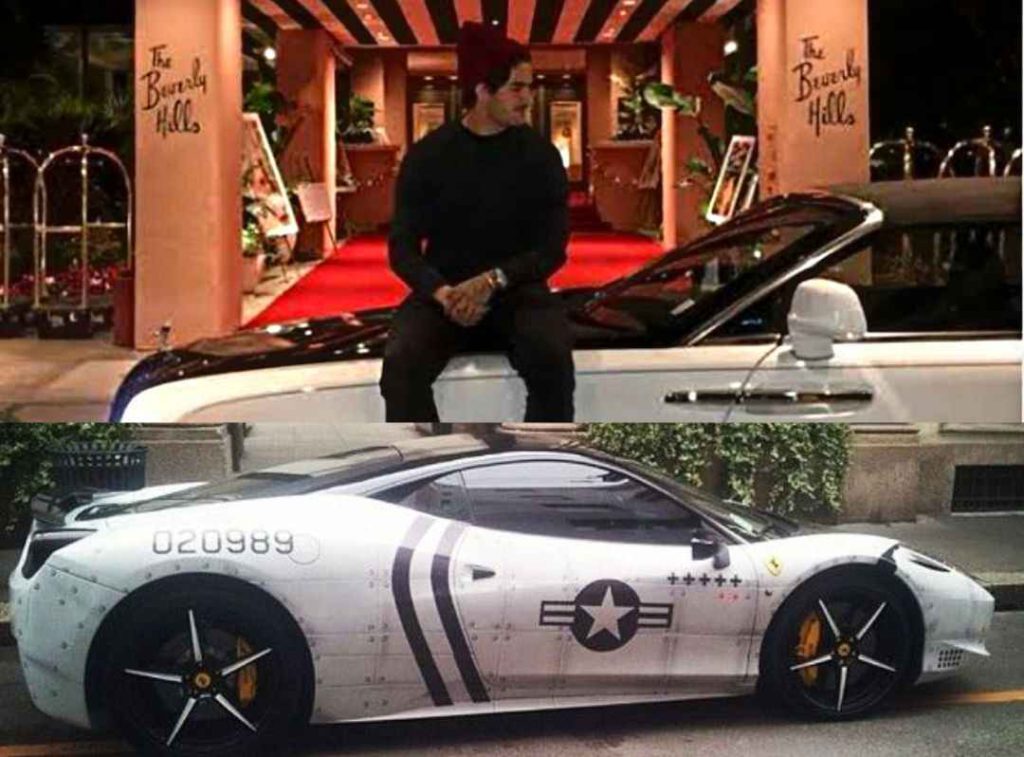 Cars and Houses
Information regarding his house and its worth is not revealed, yet. But he owns a lavish house in his hometown Brazil. Like his house, he is also not open about his cars and other luxurious items.
Reading Alexandre Pato's net worth and values, you might be wondering how can a failed child footballer be so cash-rich. Well, keep reading, we have an even more surprising name on the list.
7. Zlatan Ibrahimovic – $190 million
One of the most decorated strikers in the world, Zlatan Ibrahimovic is a Swedish footballer who is currently playing for AC Milan. But there is one more thing, Ibra is famous for, his SAVAGE quotes. During his unveiling at the French club, PSG, he said,
"We're looking for an apartment. If we don't find anything, then I'll probably just buy the hotel."
Apart from all these, the least talked topic about Zlatan is his inclusion in the richest players in 2022.
Net Worth:-
The Swedish professional, Zlatan Ibrahimovic's Net Worth in 2022 is evaluated at a whopping sum of $190 million. Zlatan has been playing professional football for more than 2 decades. No doubt, the major source of earnings for the former Milan striker is football.
Salary and Earnings:
As of 2022, Ibrahimovic is the highest-paid player of AC Milan earning £9,100,000 annually and £175,000 weekly. But his current salary is far below the average he earned at one point in time. During his time at Manchester United (2016-2018), he used to pocket $35 million per year.
Sponsors and Endorsements:
No way, famous athletes like Zlatan do not have any sponsors.
In fact, Ibra has had partnerships with various popular sports accessories brands. He is currently partnered with Nike and was previously on contract with Adidas and Puma. Besides, he also has sponsorship deals with top brands like Nivea, Microsoft Xbox, Volvo, and Vitamin Well Sports.
Cars and Houses
The AC Milan striker currently owns a luxurious mansion in Malmo. Sources claim that Zlatan paid €3million for the house. Previously, he has rented many expensive houses in England as well as California too which cost him around £30,000 monthly.
Zlatan is also fond of cars and jets. Some of his cars collection include Ferrari Enzo Ferrari($2 million), Ferrari Monza SP2($1.7 million), Porsche 911 Terga(120,650), and Lamborgini Urus($217,000).
Zlatan also owns a private jet(Cessna) which cost around $27 million.
6. Neymar Jr. – $200 million
Neymar da Silva Santos Junior aka Neymar Jr. is a Brazillian footballer who currently plays for the French club named Paris Saint Germain. Jr. is considered one of the best players in the world, thanks to his skills like, dribbling, ball controlling, and beating defenders with ease skills. He caught the eye of mainstream football when he was at Santos and Barcelona immediately signed him in 2013.
Neymar, along with Messi and Suarez was one of the best trio of all time. After 4 years of brilliance and several records at the Catalan club, the 2014-14 Laliga Best Player decided to join PSG.
Net Worth:-
Neymar Jr. is the most expensive player in football history. His transfer from Barcelona to PSG in 2017 at a record-breaking fee of $263 million is the costliest deal in the history of sports too.
And his net worth in 2022 is more than $200 million which will increase more in the future.
Salary and Earnings:
No doubt, the Brazillian winger is on the list of the wealthiest players in football. Like his transfer fee, his salary at his current club is also mouth-watering. He takes $78 million his home per year and that is just his salary at the French club, PSG. Additionally, he earns around $30 million from bonuses as well as endorsement deals.
Sponsors and Endorsements:
As we said earlier, Neymar Jr. gets paychecks in millions from his partnership deals too. He got a huge fanbase increasing his face value. He has partnerships and deals with brands like Puma, Qatar Airways, and Red Bull. And his other sponsors are Triller, Epic Games, and Flutter Entertainment.
Cars and Houses
Known for his lavish lifestyle, Juninho is one of the prosperous footballers. He has a large collection of luxurious items like cars and houses. He has several houses, among which, his most noticeable houses are from Rio de Janeiro and Paris. The first one even has a helipad in front of the house.
Not only houses, but he is also seen cruising on the streets with his lavish automobiles. Some of his cars are Koenigsegg CCXR Trevita ($4.8 million), Lamborghini Veneno ($4.5 million), Lykan Hypersport ($3.4 million), Aston Martin Vulcan ($2.3 million), and Ferrari 458 Italia ($239,340).
5. Dave Whelan – $210 million
Dave Whelan is probably the only individual on our list who is famous other than a football player. Whelan spent only 8 years in football as a full back spending most of the time with Blackburn Rovers(1956-1960) and Crewe Alexandra(1962-1966). Later he became the boss of Wigan Athletic and worked as its CEO.
Net Worth:-
Though Dave did not have a great career in football, he gained most of his wealth from his business. Right after his playing career, he bought Whelan Discount Stores, a supermarket chain. Whelan sold the store to Morrisons for £1.5 million. He also acquired JJB Sports, a Wigan-based fishing ad sports store. Later, Dave owned the football club Wigan Athletic which was a 3rd division club at that time.
From all of his business, he has been able to earn a massive amount, and his net worth in 2022 is estimated to be $210 million.
Salary and Earnings:
Throughout his career, Dave Whelan has been able to earn more than $300 million. He does not have a regular salary, but, a much bigger source of income. He has earned most of his properties or assets from his career in business.
Sponsors and Endorsements:
Unlike most footballers, Dave does not have any sponsors. But it seems, he is the one to sponsor other athletes.
Cars and Houses
Information regarding the cars and houses of Dave Whelan is not revealed yet, as he barely shares pictures of his luxuries.
4. Lionel Messi- $420 million
Arguably, the greatest player of all time, Lionel Messi is from Argentina and currently plays for Paris Saint Germain. Before PSG, he was at the Spanish club Barcelona where he recorded 474 goals in 520 appearances. Lionel has won 7 Ballon D'or, the highest any player has won.
Net Worth:-
As per sources, the approximate monetary value of the Argentine footballer is $420 million. He mostly earns from football contracts and endorsement deals while he also makes a lot from investments and business. The 2021 Ballon D'Or winner has his own clothing brand named "The Messi Store".
Salary and Earnings:
As per Forbes, Messi used to earn about $165 million per year just in salary and incentives during his time at Barcelona. His current salary at the French club is just $75 million. According to Celebrity Net Worth, Messi has earned over $1.3 billion from salary including $900 million in salary and $400 million on endorsement deals.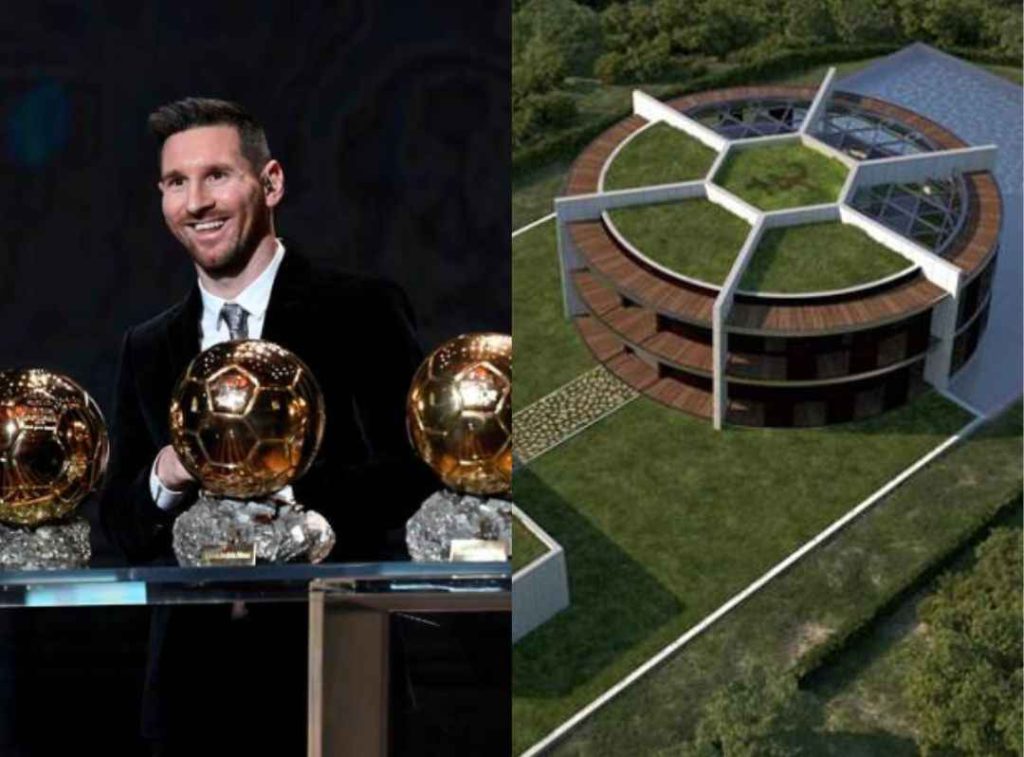 Sponsors and Endorsements:
The French forward, La Pulga has a lifetime partnership with Adidas which began in 2017. Initially, he signed his first deal with Adidas in 2006.
Besides, his other partners include big names like OOredoo, Lay's, Pepsi, Jacob and Co., PES, and Gatorade.
Cars and Houses
Lionel Messi currently resides in a mansion in Paris which costs him €20,000 per month. The house is over 300 sq meters and consists of 4 bedrooms with a garden. Before Paris, Lionel used to live in a superhouse in Barcelona with a football ground, swimming pool, and an indoor gym. Messi bought the house for a staggering price of 2.1 million and spent another 7 million for modification.
Like Zlatan, Messi is also a car lover and owns dozen of cars that costs between $50,000 and $37 million. Some of his luxurious cars are Pagani Zonda Tricolore($2 million), Mercedes SLS AMG($642,490), Maserati Gran Turismo MC Stradale($242,100), and Ferrari F430 Spyder($164,490).
The most luxurious car Messi has is Ferrari 335 S Spider Scaglietti which costs around $37 million.
3. David Beckham- $450 million
Probably, one of the finest midfielders in the world, David Beckham is a former English footballer who played for Manchester United, Real Madrid, and PSG. It has been almost a decade, and Beckham has officially retired from playing football, he has still involved in this sport, one way or another.
Net Worth:-
As of 2022, the total monetary value or the net worth of David Beckham is estimated to be $450 million. His value includes all his properties, cash, assets, luxury items, and business.
Salary and Earnings:
The former United midfielder used to earn millions as a salary during his playing days. But since he has already left playing, he has established multiple sources from which he makes fortune yearly. As per sources, Beckham earned about $32.5 million in salaries at LA Galaxy. In total, he has earned almost $700 million from all the sources.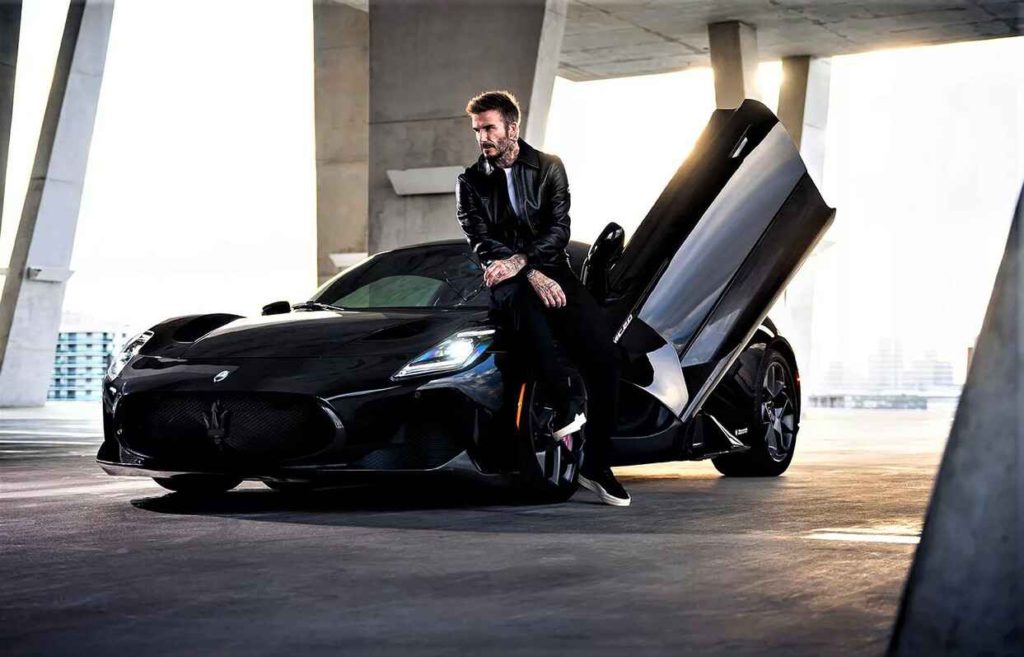 Sponsors and Endorsements:
Probably, Beckham comes on the list of the most marketable athletes in the world. Throughout his career, David has earned more from endorsement deals than his salary. According to reports, Beckham signed a 3 year deal with EA Sports for FIFA 2021. The sum is more than he earned at United and PSG together. His other sponsors include Adidas(115 million), Tudor, Haig Club, Gillette, Emporio Armani, and Pepsi too.
Recently, in October of 2021, he signed a deal to be the face of the Qatar World Cup. The contract is worth a mouthwatering sum of $277 million.
Cars and Houses
Being the third richest soccer player, Beckham is the owner of a number of properties. He currently lives in his house in Holland Park, West London. As per the reports, he bought the house paying £31 million pounds and an additional £8 million for renovation. Besides, he also owns an apartment in Miami and a home in Costwolds.
Given his financial status, it's not surprising that Beckham owns a lot of cars. He has more than 12 cars in his name including branded automobiles like Rolls Royce, Bentley, Audi, McLaren, Chevrolet, and Lamborgini. The costliest car Beckham has is Rolls-Royce Phantom Drop Head Coupe whose price is around $565,000.
2. Cristiano Ronaldo – $500 million
Cristiano Ronaldo is one of the greatest players to play football along with Lionel Messi. He is a 5 time Ballon D'Or winner with several other international, clubs and individual trophies in his name. Being in the game for about 2 decades, Cristiano has had a phenomenal career, that any footballer would wish to have. Along with his trophy, he is a successful businessman, philanthropist, influencer, and idol of several young footballers.
Net Worth:-
Cristiano is the richest European footballer who has an estimated net worth of $500 million. Comparatively, his worth is 100 million more than his rival Lionel Messi. Aside from being a top-class player, Cristiano is a legit businessman who has created many successful ventures. Altogether, he has 6 successful business units that regulate the cash flow. His famous businesses include CR7 Hotels in partnership with Pestana Hotel Group, Clothing and Perfume, Restaurants, Fitness Center, and Hair Clinics.
Salary and Earnings:
Did you know: Cristiano Ronaldo became the first footballer to surpass the $1 billion in career earnings in 2020.
Well, it sums up already, Ronnie's career earnings as a football player. Currently, he earns £25 million annually and £480,000 per week at Manchester United. As per reports from Forbes, Ronaldo will earn a total of $125 million in salary before taxes for the 2021/22 season. He will take home $70 million as a regular salary and additionally 55 million as endorsements. In 2021, Ronaldo earned about $40 million just from Instagram alone, higher than his salary at Juventus.
Sponsors and Endorsements:
Taking the fan following into consideration, Ronaldo is no doubt, the most popular athlete in the world. So, no doubt, CR7 has a lot of brands that want to sponsor him. Like Messi has with Adidas, Cris also has a lifetime deal with Nike. And his other partners are Tag Heuer, Clear Haircare, Altice, DAZN, Herbalife, MTG, Egyptian Steel, etc.
Cars and Houses
When we talk about Ronaldo, his luxurious lifestyle can't be ignored. He has a large collection of houses and cars and even owns a private jet. Actually, he has 8 houses and 11+ supercars. The Portuguese footballer has a house in La Finca, a luxurious apartment in Lisbon, a house in Madeira, and a holiday mansion in Costa del Sol.
Cristiano's car collection is worth £20 million. His most expensive car is a $12 million Bugatti Centodieci. His fleet of cars also includes Veyron Grand Sport Vitesse($2.4 million), McLaren Senna($1.06 million), Mercedes G-Wagon($850,000), Lamborghini Aventador, and a Maserati GranCabrio.
1. Faiq Bolkiah- $20 billion
The richest footballer in the world as of 2022 is Faiq Bolkiah, a Bruneian footballer who used to play for Leicester City and Chelsea's youth team. Faiq is just 23 years old, but, how come a young footballer be so rich.
Bolkiah belongs to the Bruneian Royal Family and his father Jefri Bolkiah is a prince of Brunei. His family, Bolkiah is among the richest royal family in the world.
Net Worth:-
Faiq Bolkiah's net worth is 40 times higher than Cristiano Ronaldo.4
No doubt, Faiq is at the top of the list of the world's wealthiest football (soccer) players. His worth comes from his family rather than his own income as a footballer.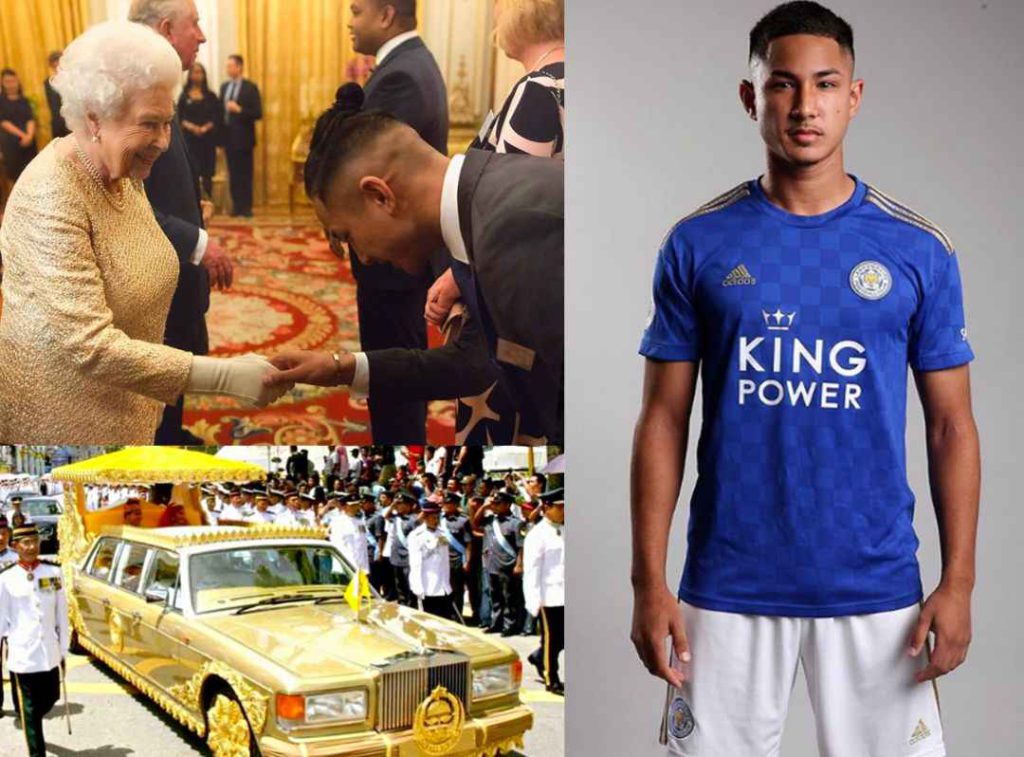 Salary and Earnings:
Despite having such a large sum of money, Faiq still plays football. And his earnings are as per his capacity. As per sources, he used to earn just $1000 per week during his time at Leicester City. In total, he has earned about a million throughout his career as a footballer.
Sponsors and Endorsements:
Despite being that rich, Faiq Bolkiah is not much popular among the fans. There is no accurate information about the sponsors and partners of Faiq.
Cars and Houses
The Royal family of Brunei is famous for its car collections. Sources claim that Faiq's uncle, Hassanal Bolkiah has a collection of more than 7000 cars. He has over 600 Rolls Royce, 380 Bentleys, 450 Ferraris, and 570 Mercedes-Benz. Also, Hassanal has a gold-plated private jet worth $400 million. And Faiq's family also owns a gold-plated palace worth 2550 crores. The palace features 1700 rooms, 257 bathrooms, and 5 swimming pools.
Can you imagine, what lifestyle they have?
Read more exciting news and facts at Football Devils.