Van Dijk's hit an absolute dangerous tackle against Everton's Onana and netizens have already started to debate whether he deserved a red card or not.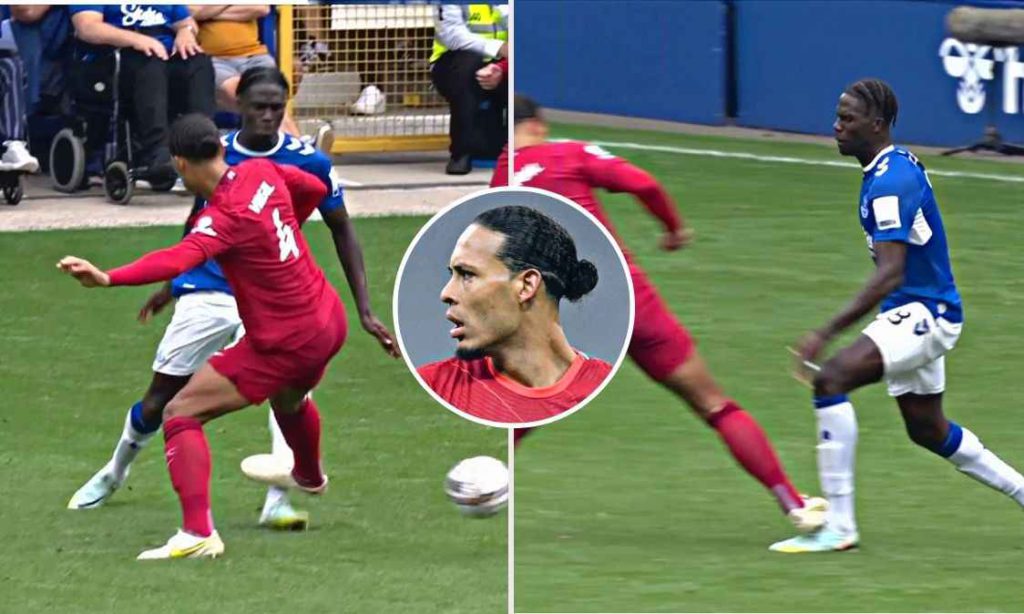 Footage of Van Dijk's Tackle
The match between Everton and Liverpool ended in 0-0 with both sides not being able to score. Despite both teams being able to create many chances, the goalless game forced Klopp's side to share a point with Everton.
However, a very controversial event happened in the middle of the match which made the fans debate with each other. In the 76th minute, Everton's midfielder Onana was trying to take the ball forward. Dutch defender Van Dijk straightly went after the ball and unfortunately, he hit the leg of Onana.
Deservedly, Virgil Van Dijk was punished with a yellow card. However some fans thinks that he should have been give a straight red card.
Though treatment was required for Everton's midfielder, he continued playing the match.
Read more exciting news at Football Devils.