Footage of Jose Mourinho vanishing from the middle of the press conference is going viral. The whole event was captured on the camera and fans are wondering HOW!!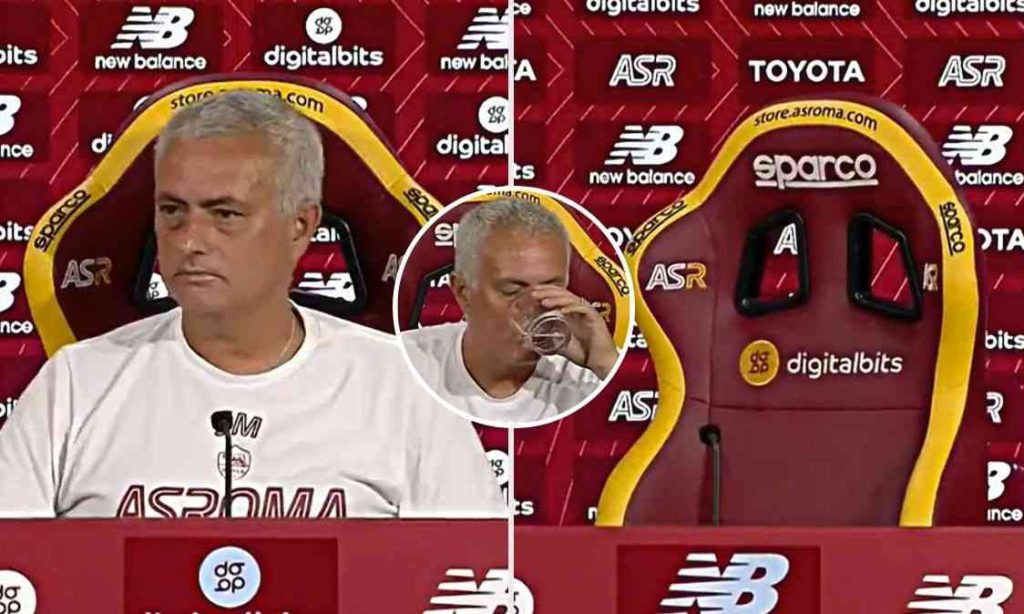 What happened with Jose Mourinho?
After getting appointed as the head coach of Roma, Jose Mourinho led the team to the UEFA Conference League, making Roma the first Italian club to win the Europa League in 12 years.
This season too, Roma are doing well in Serie A as they stand in the top 6 of the table. On Saturday, they drew 1-1 against Juventus.
Jose and the team were scheduled to face Monza on Wednesday, and the match before, Mourinho addressed a press conference. And the event happened in the middle of the conference.
There came a moment when Roma's head coach Jose was saying something which was being captured on the camera. Another man walked in front of the camera and when he was gone, Jose has already disappeared.
Fans' Reaction to Jose disappearing from the press
One fans Hilariously compared Jose to Ronaldo
Read more exciting news at Football Devils.