Manchester United goalkeeper has expressed his frustration with his original club, Manchester United. He accused the club members of giving him false hope and that they wasted his 12 months.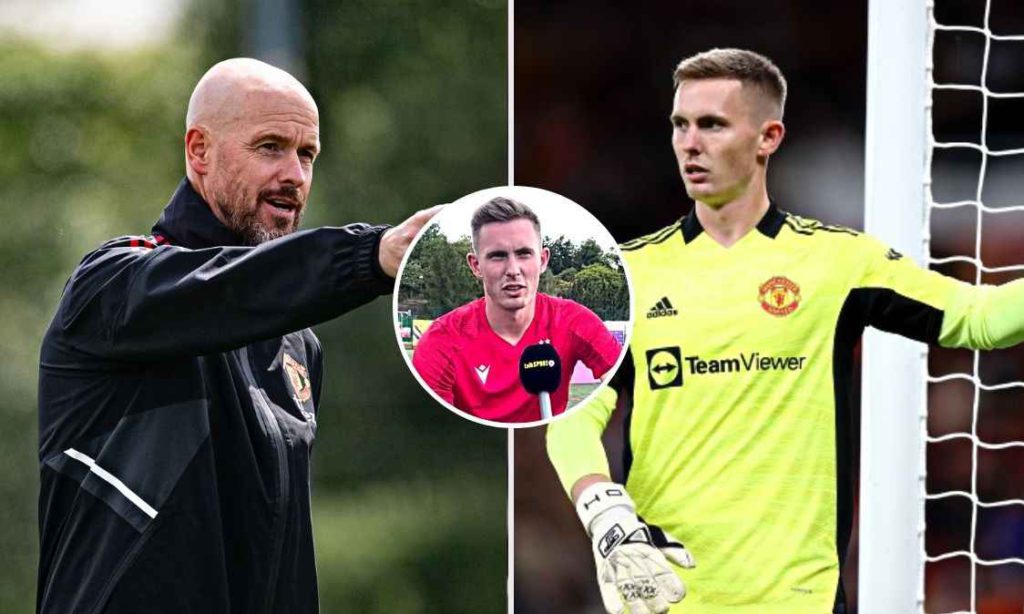 What did Henderson accuse United?
Two years back, Dean Henderson was one of the best goalkeepers in the Premier League. At that time, he was at Sheffield United where he impressed his original club, United. He made altogether 82 games in just 2 seasons. After having 2 incredible years at Sheffield, Dean Henderson was called by Man U back at the club.
Man U had high expectations from the player and players too as he returned to his club after spending 5 seasons on loan at different clubs. However, it all went south for both the player as well as the club. Despite being a top performer, he played just 3 games. Later, he was sent on loan to Nottingham Forest for the 2022/23 season.
Blamed former coach Ole Gunnar Solskjær for not giving him a chance
In a recent interview, Dean Henderson gave some controversial facts about his time at Manchester United. He accused the club of not giving him enough chances to prove himself.
He revealed that Ole Gunna, former head coach of United even promised him to be the starter even before David De Gea. Dean told Talk Sport,
"I got COVID, came back, so I should have still been the No.1, but then unfortunately nobody followed through with what they had told me"
He continued saying how he turned down other offers because of the promise and how that affected his career. He told,
"It was frustrating because I turned down so many good loans last summer for that reason, and they would not let me go."
Here is the video from the interview, which has divided different opinions among Man United fans.
Read more exciting news at Football Devils.