Sadio Mane's best friend, Desire Segbe Azankpo has got himself a contract at Bayern Munich despite having a difficult spell in English football. He went to Munich as Sadio Mane's driver, but now he has a contract with the reserve team.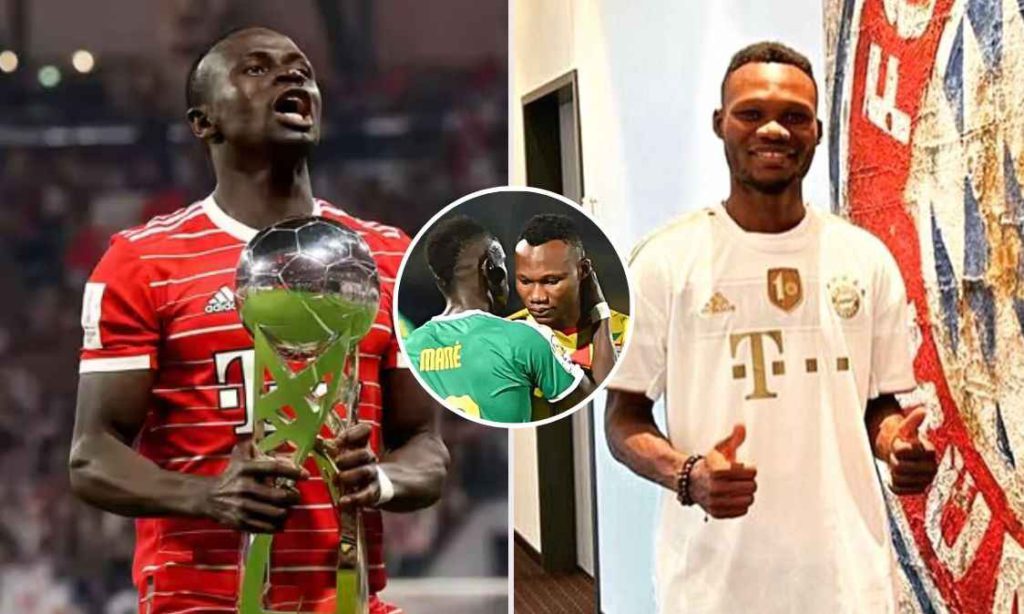 Mane and Azankpo have been incredibly close through the years Their friendship began when they first met at an academy in Senegal where they quickly became good friends. The former Liverpool man has previously said that he and Azankpo often shared the same room and shared everything including food and clothes.
Azankpo joined Oldham Athletics in 2019 but the player couldn't perform well. He scored just 4 goals in 28 appearances, The Daily Mail labeled him as one of Oldham's worst strikers in memory.
The striker has played seven games for the Beninese national team and was part of their squad for the 2019 African Cup of Nations. He played against Mane in qualifying for the 2023 edition of the tournament.
Segbe Azankpo's last club was Dunkerque in the French third tier, but he was let go in June. While without a club, he has been driving Mane to training sessions in Germany, before earning a deal with the B team, Bayern Munich II.
Both Mane and Azankpo are in contract with Bayern Munich. Azankpo now can again play football for one of the biggest clubs in Europe, Bayern Munich. Sadio Mane is very much happy for him. When Mane was named African Footballer of the Year, he dedicated the award to Azankpo, who he described as a pillar in his life.
For more football updates: Football Devils