After a humiliating loss against Brentford, Manchester United's boss Erik Ten Hag has finally opened his mouth. He also revealed the reason why United lost against Brentford as he apologized to the fans.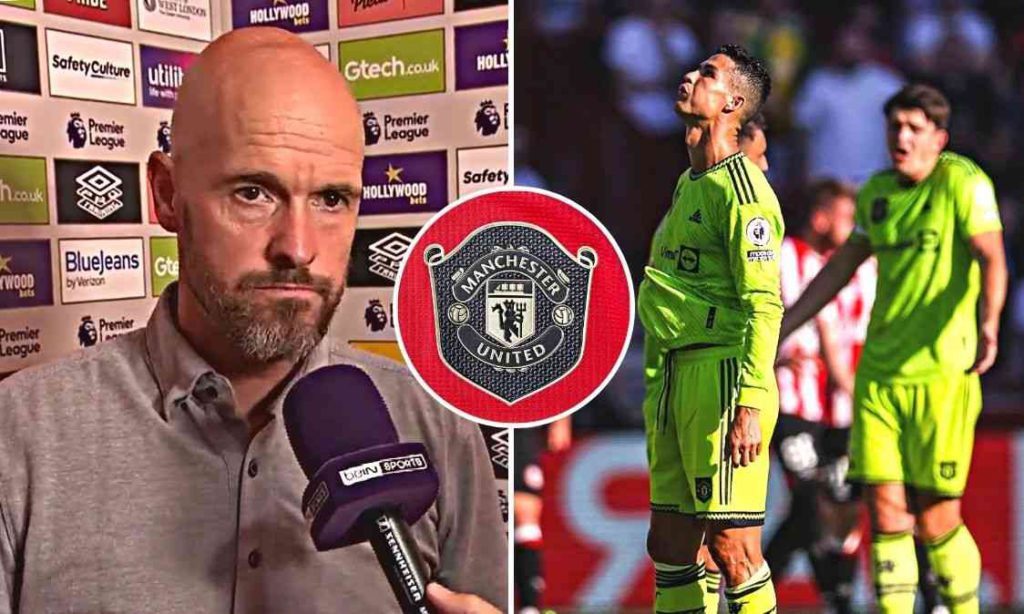 What did Ten Hag say about the match against Brentford?
On Saturday, Manchester United traveled to face Brentford in the Gameweek 2 of the English Premier League. After a previous shocking loss against Brighton, United was supposed to do better in their second game of the EPL 2022/23.
However, everything went south for the English giants as they were defeated by The Bees and it was absolutely humiliating. The final result was not just a difference of 1 or 2 goals, but 4 goals and 0 for United.
United's players and fans were all downhearted as they left the place with absolute humiliation and United at the bottom of the table.
Finally, United's newly appointed head coach, Erik Ten Hag released his statement regarding the match.
He told,
"The team has to take the responsibility. I feel sorry for the fans"
While saying so, Ten Hag also revealed the reason for United's loss against Brentford. In an interview with Sky Sports, he stated that United's players did not believe in themselves. He said,
"I asked them to play with belief and take responsibility, that is what they didn't do"
Read more exciting news at Football Devils.