Barcelona's coach Xavi has confirmed that their young midfielder Frenkie De Jong will not be leaving the club. There was a rumor that United's new manager Erik Ten Hag was interested in signing the midfielder.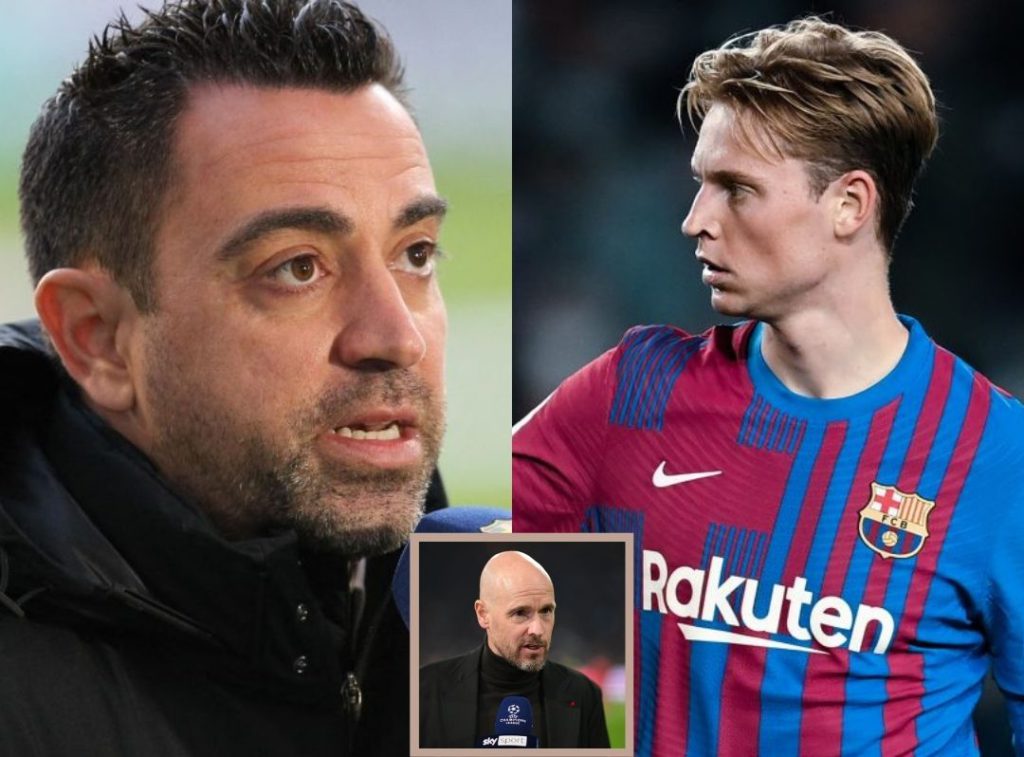 What did Xavi say about Frenkie De Jong?
The Spanish coach Xavi aka Xavier Hernandez has openly talked about the future of De Jong at the club. And his recent statement may not be liked by the fans of United.
As per the sources, Xavi said that,
"Frenkie's a very important player for me and for the club. He has to mark an era".
And Xavi also added that, if he was to make the final decision about the player's future, then the Dutch player is Untouchable. As he stated,
"I'm happy with him. If it were up to me he'll continue for many years at Barça"
What was the rumor about the midfielder, Frenkie?
As the summer transfer window is arriving, there has been lots of talk about the transfer of Frankie De Jong. And with the recent appointment of Ten Hag as the new manager of Man U, the gossip reached its peak. Erik has always been the greatest fan of Barcelona's midfielder.
Sources claim that United is targeting the midfielder for the 2022/23 season. The Premier League club will love to have the duo of Frenkie and Bruno Fernandes in the mid while Pogba will be leaving the club. And Ronaldo leads the attack of the Reds.
Read also: Man City will sell Gabriel Jesus to bring Haaland
Erik Ten Hag and De Jong's duo
The duo, coach Ten Hag, and player Frenkie were together at Ajax until the end of the 2019/20 season. Both were at their peak as they reached the semi-final of the UEFA Champions League before losing the match with Tottenham in the final minutes.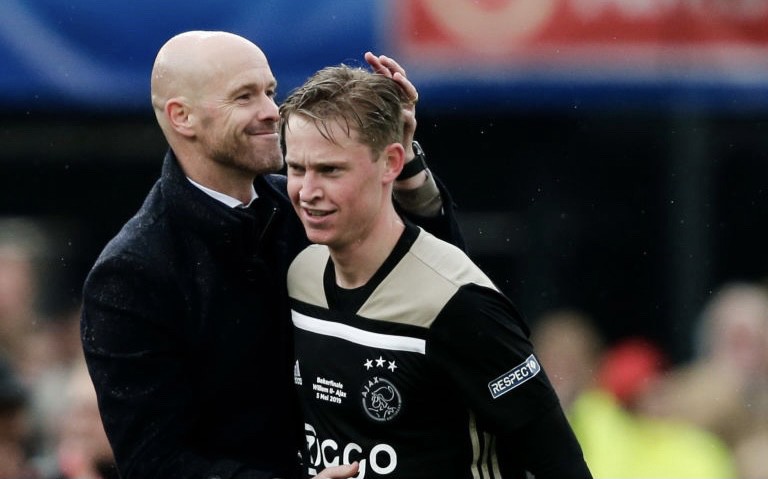 After that, De Jong joined Barcelona and has been with the club since then. But the former Ajax manager has always followed his former player. He has even criticized the Catalan club for not fully utilizing the player. In 2019, he opened up the role of De Jong. He said,
"He leaves the middle of the pitch too often for that. And if you don't give him the freedom to go forward, you won't get the best out of his game."
So, it seems if the situation comes, then Erik would surely love to have the player on his team.
Explore more exciting news at Football Devils.